New Zealand Bloodstock's 97th National Yearling Sale Series will kick off with Book 1 on Sunday 29 January, with the first lot to go under the hammer from 11am.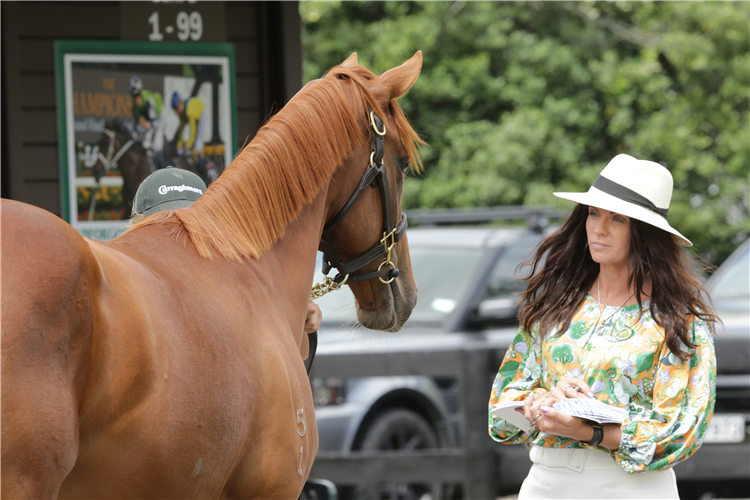 The much anticipated yearling sale welcomes international buyers back to the complex for the first time since 2020.
Vendors have been busy throughout the week parading the cream of New Zealand's yearling crop and there is a positive vibe on-site despite torrential rain on Friday interrupting travel plans for some.
The unprecedented deluge of rain across Auckland was easily the city's wettest day on record, with Auckland Airport enduring its wettest ever 24-hour period with 249mm.
With warm weather on Saturday, New Zealand Bloodstock's Kane Jones was pleased to see buyers busy making their final inspections.
"The vendors have done an unbelievable job to present their yearlings through challenging weather conditions on Friday and it was terrific to see the sun shining on Saturday," Jones said.
"We have had really good feedback from the buying bench on the quality of horses presented. I am quietly confident it will be a successful sale.
"There have been some buyers – both international and domestic - who have met with challenges to be here, with diverted flights, delays and cancelations.
"We are blown away by the lengths people have gone to be here and really appreciate their support and patience.
"The last few years has shown the industry is pretty adaptable. For those unable to attend due to the fallout from Friday's weather, the team at New Zealand Bloodstock is happy to assist, while there are also plenty of licensed bloodstock agents on hand from both Australia and New Zealand.
"Let's hope it's a rewarding week for buyers and sellers alike."